Geek City hosts two main weekly Magic Events. These are held on the same days each week. Seats are first come, first serve so please arrive in a timely manner. Holiday closings will move the relevant event to the following day typically.
Thursday: Commander
Commander players will start arriving at about 5:00pm and play will go until about 8pm*. This is an casual event. We randomly award prizes when able. Proxies are allowed by the store, but always ask fellow players if they're comfortable with it. Players must bring their own deck or purchase a pre-made one through the store.
Since it is casual play, this event can occur even with a suboptimal amount of players. Our maximum available play space is currently 35 players.
Entry is our normal $5+tax table fee.
Friday: Friday Night Magic (Standard and Modern)
We host two different magic events each Friday: Standard and Modern. Players must bring their own legal 60 card deck depending on the event they are attending.
Both Standard and Modern begin at 6:00pm. 
Events cannot be held if we do not meet attendance minimums.  
Entry Fee is TBA.
Geek City also hosts a variety of special events that happen outside of our normal weekly offerings. Special events will be posted on our FACEBOOK, DISCORD and in our EVENTS CALENDAR. Below are examples of special events we host.
Pre-Release (Every Major Set Release)
Pre-Release are Magic Events that happen before a set officially releases. It is a fantastic way to try out a set! Nearly all major set releases will have a pre-release the week before it is officially available. These events are played in a sealed format. You will receive a pre-release event pack that will typically contain 6 draft boosters, one special foil promo, and one spin-down MTG life counter. With this pack, you'll be constructing your own 40 card deck. Pairings are done Swiss style with players winning a pack of the new set for each match they win. 
Entry cost is the cost of the pre-release pack.
Not sure if we're hosting a pre-release for the set about to release? Please CONTACT the store and ask!
Tournaments
Different style tournaments are usually hosted throughout the year when the need and ability arises. The format of the event (Standard, Commander, Modern) will dictate how the event is held. Entry fees will also depend on the type of event being hosted. These are not always held at the store and all information will be posted when the event is announced.
Please review our STORE POLICIES page before attending an event to read the general store rules.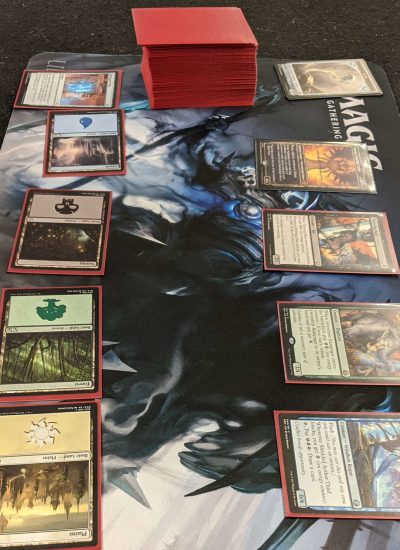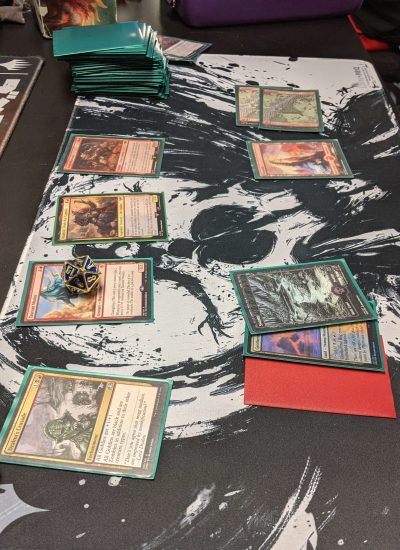 For more information on the formats of magic, read Magic's article click HERE. We occasionally host How To Play events and will post those dates on our social apps as they happen.