Geek City is also your place for Star Wars Legion products and play! With a large supply of expansions and supplies, we almost certainly have what you need to get you storming the objective in no time! We also have a good selection of paints to make your army shine!
No need to haul your terrain and mat either! Geek City's miniatures tables offer a wide array of terrain both themed and generalized. As well as a limited amount of mats to play on! With even more options being available to our Patreon members! 
Weekly play** is available in the store on Tuesday nights, which we also use for our Star Wars Legion league night. More information about league play can be found below, and new leagues start as often as we can!
Make sure to hop onto our discord as well to ask questions to the community, schedule games, and learn about new product and restocks!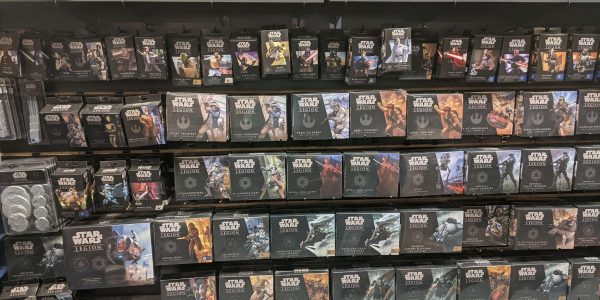 When we run Star Wars Legion league, it is usually 10 weeks long, and we prioritize attendance and fun over competition. We use the time to introduce new players to organized events, as well as provide a gathering place for those wishing to test out more competitive lists together.
Casual Play for Legion also take place on Tuesday nights normally. Not an experienced player? Not a problem! Connect with one of our senior players or staff to schedule a time to help you learn to play or just up your game! You can also join our DISCORD to chat with our Legion community!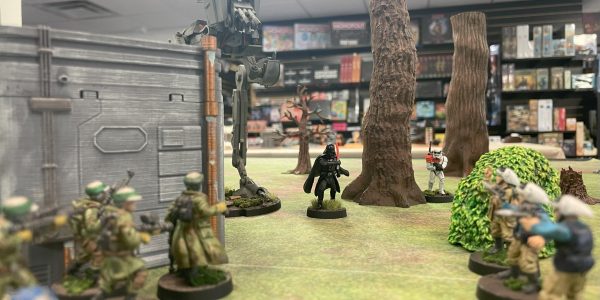 **$5 Table Fee for all Non-Patreons during Non-League play.