Geek City is proud to be a bustling hub of Marvel Crisis Protocol Activity! We offer a wide range of product, gameplay, tournaments and more! We also host weekly nights of play and have an active community. 
What is Marvel Crisis Protocol? It's a fast paced game pitting two players against each other with a team made of their Marvel Favorites. There are also additional objectives that will be the focus of the gameplay. It's up to the player to dominate the objectives and keep the other player at bay to secure enough points for a win in this 5 round skirmish!
We also carry nearly everything you can want for your MCP lists as well! From the latest characters to Dice Packs and more! Not able to make it into the store? Check out our online STORE and we'll ship what you need right to you!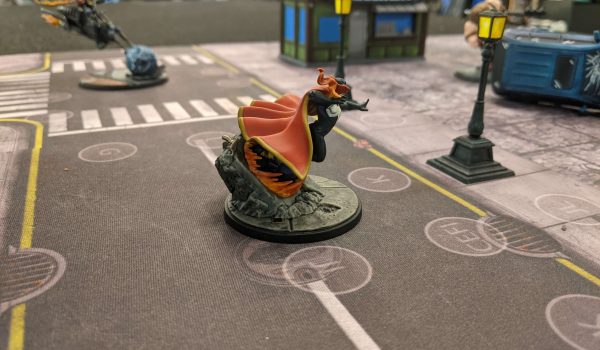 Marvel Crisis Protocol League & Events
Marvel Crisis Protocol Leagues happen throughout the year. Leagues are typically 10 weeks long with a tournament towards the end. Various prizes and awards are given out both throughout the league and at the end. Want to be notified for our next League? Make sure to join the DISCORD and keep your eyes open on our various other social media pages!
Various other MCP events are hosted throughout the year as well. From Draft Events to big Store Championships. 
Want to join in the fray? You'll want to check out our EVENTS CALENDAR for play times and special events. Head over to our DISCORD as well to join in with the community and arrange games and ask questions.