Geek City is proud to be a supporting store of Star Wars Shatterpoint. From hosting events, to carrying all the newest and current product, we want to make sure you have all you need to play!
What is Shatterpoint? It's a dynamic two player miniature skirmish game revolving around the Star Wars universe featuring all your favorite characters! Each player builds a squad to control and fight over objectives to earn points to win the game. 
Since this is a newer title, we have a limited amount of product on our online SHOP. So make sure to pop in to grab anything you don't see listed there! This also applies to new releases as it takes a bit to get it online!
Want to play at our store? Shatterpoint night is usually Monday*, though you'll want to check our EVENTS CALENDAR for any upcoming bigger events! We frequently host tournaments and competitive play as well. 
New to the game? Feel free to come watch and ask questions or set up a time with one of our seasoned players or employees to teach you the ropes of the game! 
Looking for answers or wanting to join the community of players? Head over to our DISCORD and hop into the Star Wars Shatterpoint channel to join the community of local players!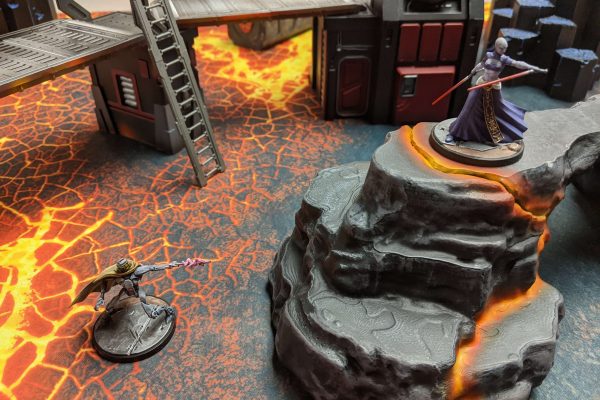 *Table Fees apply to non-Patreon Customers