Geek City offers a wide array of Pokémon products! From building up your deck to be the best Poké master, to buffing up your collection to catch um' all! We also do our best to keep our customers up-to-date on all the offerings the store has on our DISCORD as well!
Our store strives to carry nearly all the newest Pokémon TCG products as well as all the most current sets! Need a gift for the Pokémon lover in your life? Make sure to stop by and check out our ever changing collection!
For players we offer our Sunday Poké League from 1pm-4pm! Battle and trade your favorite decks and mons! Normal Table Fees apply. Keep an eye on our EVENTS CALENDAR for any other events as they occur!
Want to learn how to play? Contact the store and see if we can't set aside a time for one of our employees to help run you down the basics. We can also direct you to resources to help you learn on your own!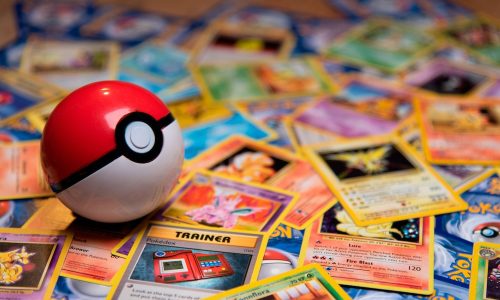 While we do try our best, due to distribution agreements, we aren't able to make all our in-store products available online. If you're looking for something in particular you can always CONTACT the shop and we'll do our best to assist you.