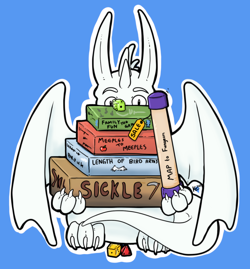 Missing Out on New Game Announcements?
Not sure what the store just got in? Waiting on a game to roll in but unsure if it did? You'll want to join our Discord and select the role for the product you want updates on! We do our best to broadcast as much…
New Shop Items
We are constantly adding items to the Online Shop and this week has been no exception! There are tons of new MCP products, Board Games and Card Game items available now through our Shopify store! We also updated our Return Policy for online purchases! And…
Updated Website!
Geek City is updating its website! As we make changes you might notice some of your favorite items shift and move but worry not it'll all be in place soon! Thank you so much for sticking with us!